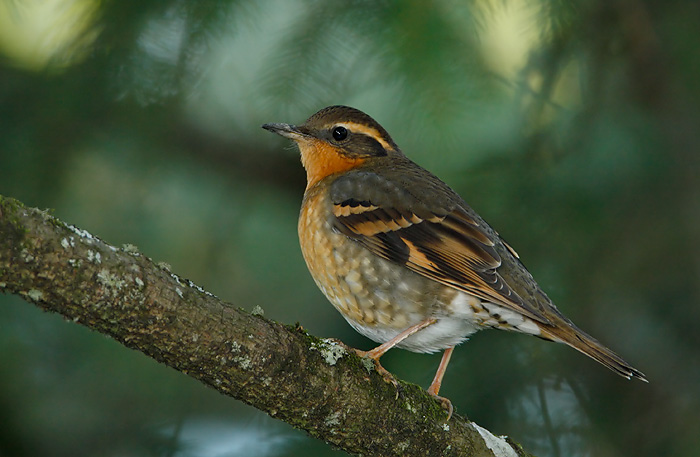 This morning while standing on the porch talking to a contractor, I spied a new-to-me-bird! We saw lots of new birds in Ecuador, but I thought for sure I'd noticed and figured out all the names for the birds I see in Seattle.
It sort of looked like a robin-size wren with dark brown and clear yellow markings. As soon as I'd finished my (now distracted) conversation with the contractor, I zipped inside to get my
National Geographic Field Guide to Birds of North America
. Weirdly, it opened right to a picture of the bird in question - the varied thrush, the female. It is hard to tell from the tiny map, but apparently Seattle is part of either it's year round habitat or its winter range.
I don't know how I've managed 20 years in Seattle without seeing this beauty, but what a fun thrill to spot a new bird in my own yard. The Cornell Lab of Ornithology has a fabulous site about birds with great pictures, information and recordings of their sounds. You can check out my
new Thrush friend
there.